We wanted to do something very concrete in order to advance women and girls globally and education is absolutely instrumental in lifting them out of the cycle of poverty, inequality and early marriage. 52 million girls in sub-Saharan Africa are excluded from education, which is why we are very proud to be School Day Advocates in partnership with the global NGO CAMFED (the Campaign for Female Education). Together, we support marginalized girls in sub-Saharan Africa to go to school, learn, thrive, and lead change in their communities.
And the way we do it is very simple – for every product sold, we fund a day equivalent cost of school fees, uniforms, books, sanitary pads, as tailored by need – everything a girl may need to go to school for one day.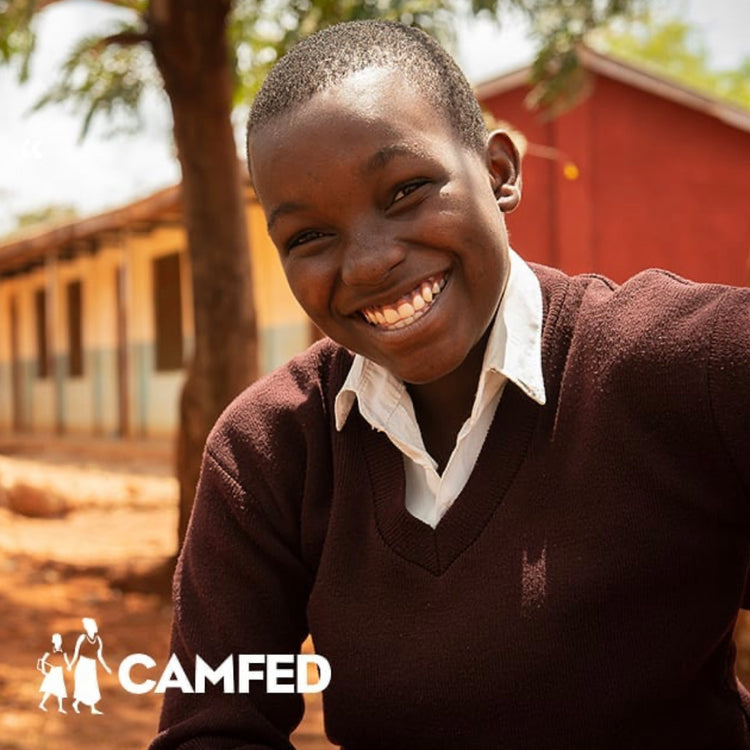 Nanipha, a CAMFED supported secondary student in Tanzania.
"Educate a man, you educate an individual. Educate a woman, you educate a nation."
African proverb
"Investing in girls' education transforms communities, countries and the entire world."
Unicef
Rehema, a CAMFED supported secondary student from rural Tanzania.